Chicago Underground Film Festival
THE LONGEST RUNNING UNDERGROUND FILM FESTIVAL IN THE WORLD
The Chicago Underground NFP exhibits the most genre-defying, groundbreaking, and unique films emerging from underground scenes via our yearly festival: the Chicago Underground Film Festival (CUFF). We welcome independent artists sidelined by the more typical, market-driven fests and champion their unconventional approach to form and subject matter - all while growing a diverse audience committed to supporting and embracing their work.
As the longest-running underground film festival in the world, CUFF continues to be one of the most innovative and accessible platforms for those interested in making, experiencing, and discussing underground art. In addition to our screenings, we facilitate this through panel discussions, workshops, filmmaker Q&A's, and nightly after-parties.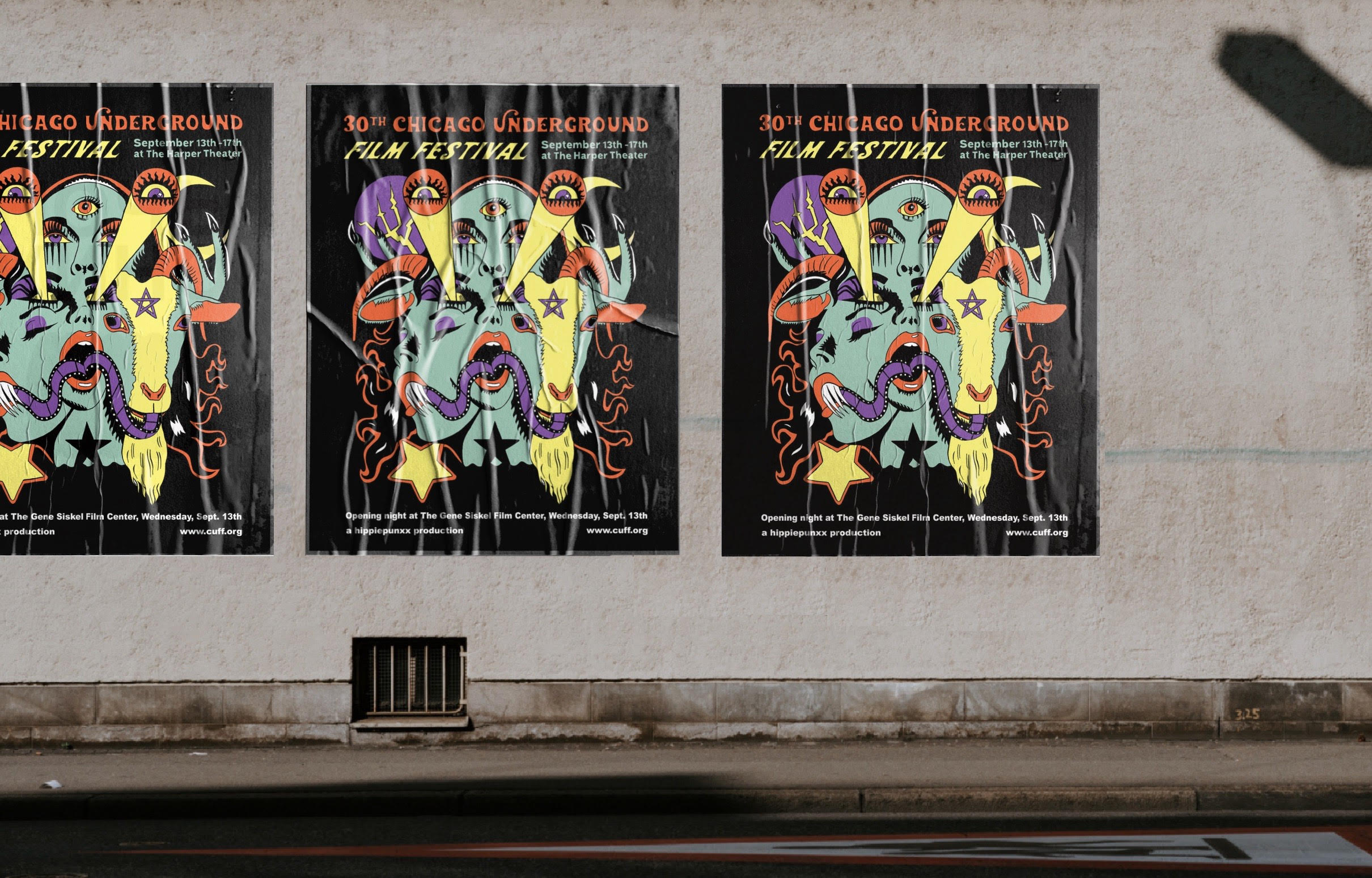 COMING SOON
"A ticket to the Chicago Underground Film Festival doesn't just get you admission to the films; it's admission to a subculture."


Roger Ebert, Chicago Sun-Times



FESTIVAL INQUIRIES:
info@cuff.org
Website designed by Colton Campbell (Midpractice.) Cover video by Hale McCormick.
The Chicago Underground Film Festival is a 501(c)(3) nonprofit organization located in Chicago, IL.
jjj